Here is my first attempt at creating a mini top hat! I did this at work, so I used the fabric I had available to me. I made a few mistakes, figured out some things to change, but overall, I think I can do this!
I did a lot of research, found a lot of tutorials and methods and decided on a combination of things.
This is a super mini top hat.
It really is just 4 pieces of cardboard and some fabric. I used the templates from
Fleece Fun
. The mini tutorial PDF is
here
.
This is an image from the instructions:
Notice how the pieces are fully smooth? That is the problem with this tutorial. But the thing I really like about this tutorial is how the tall part tapers into the brim. It has more personality than a straight hat.
This tutorial/pattern has a straight hat, which I don't like, but the cross cut pieces make it MUCH easier to align the brim and top of the hat and make it much neater.
So, I just cut a little extra on Fleece Fun's pattern and added a few flaps to make a neater fit.
The tutorial from
Offbeatbride
also has some great tips, and gives suggestions as to how to make a curved brim instead of a straight one! (Hint, wet cardboard and soda can!)
So for my wedding top hat, I will curve my brim on my
large hat
with a tall taper. I think i would like to cover it with a cream and lace fabric. I will attach my beautiful feather hair piece from sister. I am not sure if I want to add a faux corset with leather or not. I love the look of
GypsyLady
's hats!
Something like this: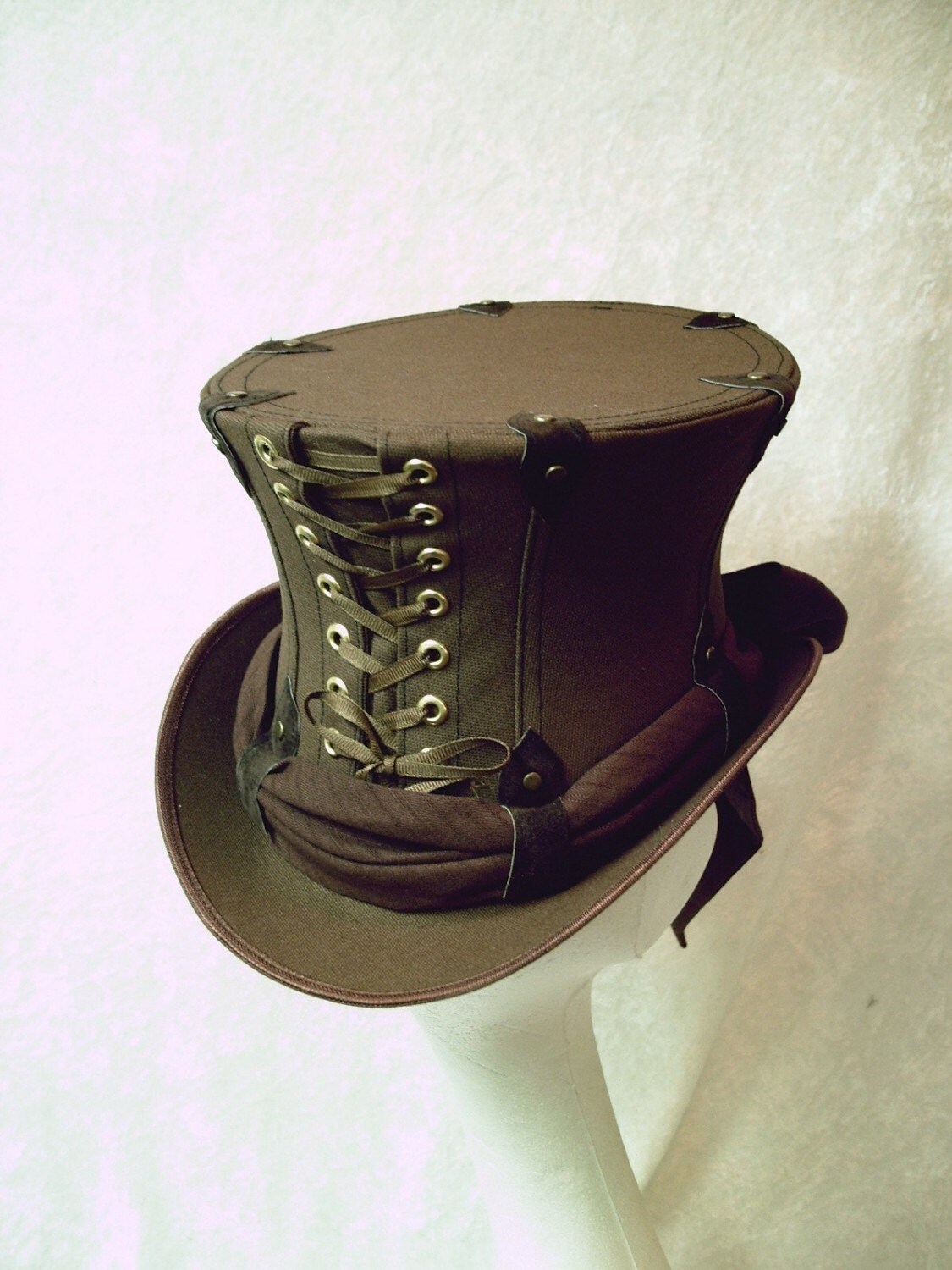 For $120. I love it though!
I also like this one, especially the cream color:
And I also really like the stripes. This was one that was by GypsyLady as well.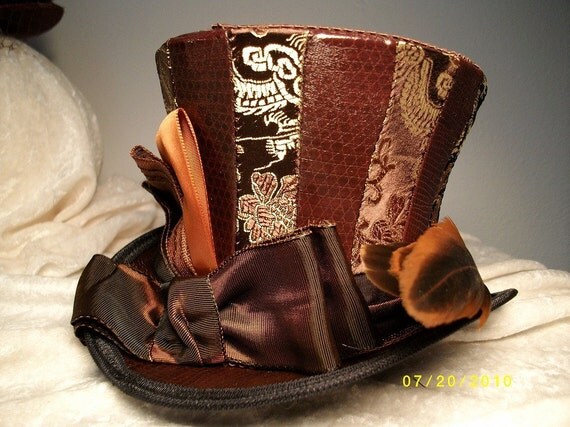 And since I am a complete novice with leather work, I figure if I want to add leather with a corset-looking top, I can do something like this:
Though I am still undecided about the precise design since I want to make sure that whatever I make will work with the feather adornment that I have.
So, here is the next experiment! Updates shall come along!