We have found our wedding rings!
Originally we wanted to try to find some interlocking gear ring. But seriously, I could not find ANYTHING!
So, we decided on some other alternative bands. You can see the post about our engagement rings
here
.
I really like the art nouveau style with the filigree. As you can see from my engagement ring:
This is the narrow Renaissance Ring. I just think it is lovely. And since I won't be able to double up my rings on my left ring finger, I will just scoot my e-ring on over to my right hand. Problem solved.
Tina's work is beautiful though. She has a ton of stacking and distressed rings. I kinda want all of them. I also like this stacking set.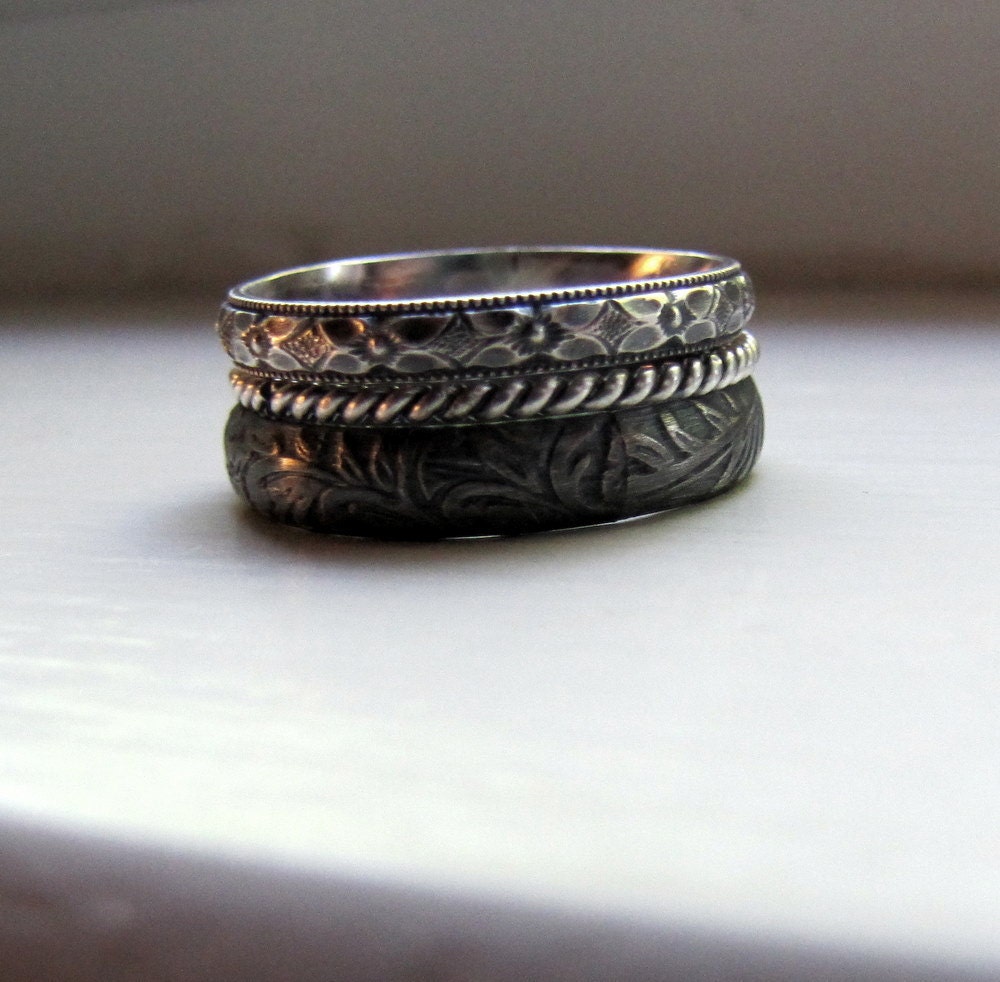 for $90
And this wedding set: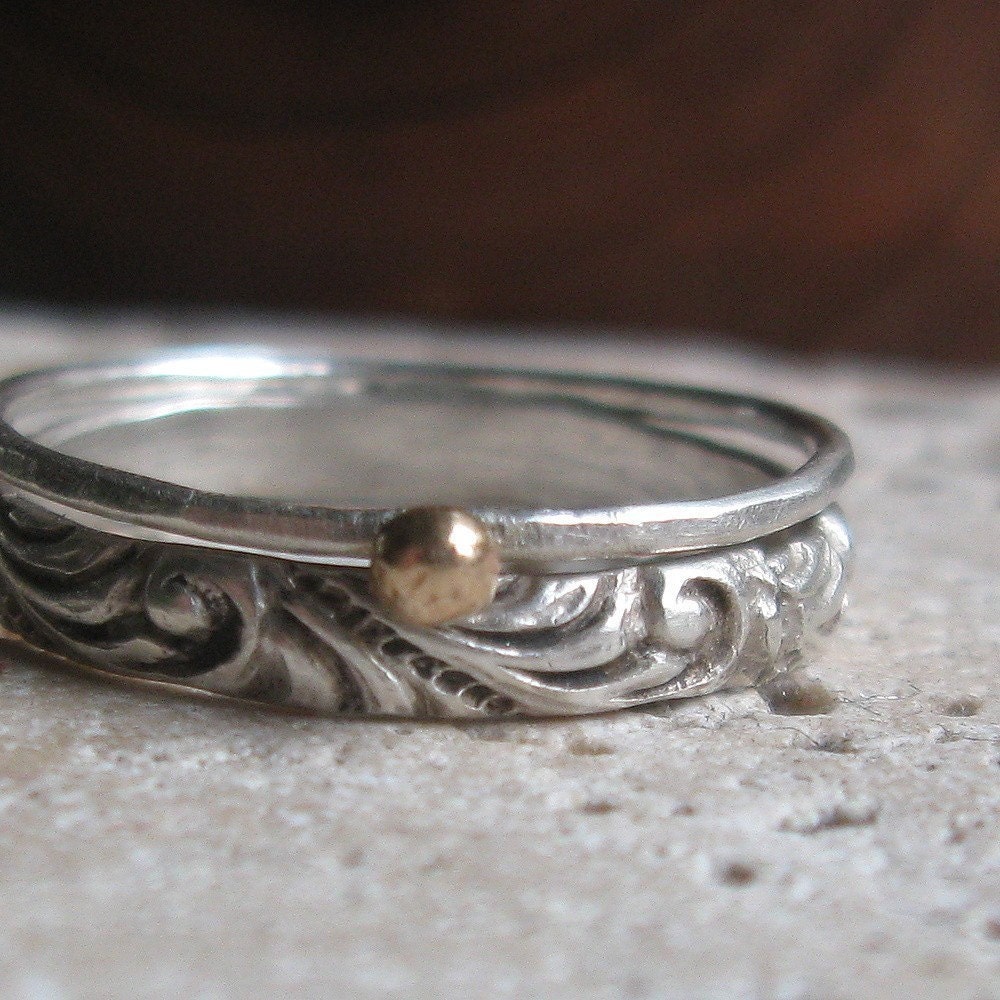 $77
For the beau...he wanted something with gears. But his engagement ring is the Kinekt Gear Ring, which has gears already:
So, I suggested he get something a bit simpler. He liked the idea of an alternate metal for his ring. We found this two-toned tungsten beauty at Tanga.com.
So, here's to wedding rings for under $75!