Remember that
post
about my wedding dress?
It's all a lie.
I found something way better. WAY better.
I saw
this
photo by
Arwen Garmentry
that was done for a photo shoot posted on the
Steampunk Facebook
page and fell madly and deeply in love. Since I saw it, I have been searching and searching for pieces to build this as an outfit. I have been searching for dresses, Steampunk outfits, Etsy.
I've been asking friends for recommendations, for seamstress contacts...
Because our budget is quite limited and I don't want to spend too much money on a dress.
I contacted some shop owners on Etsy--there are such great artisans on that site.
AliceandWillow
on Etsy has beautiful and amazing work. I contacted with a request and a budget for a custom piece.
Then, I talked to my fiance. His words were "you deserve to feel beautiful. That price is AMAZING for a CUSTOM wedding dress. We can find something else to trim in the budget in order for you to have your dream dress. You shouldn't feel guilty about spending $300 more than your original dress."
So, I sent off the email today. The email that says I will have the most deliciously beautiful dress on my wedding day.
Here are some samples of AliceandWillow's work: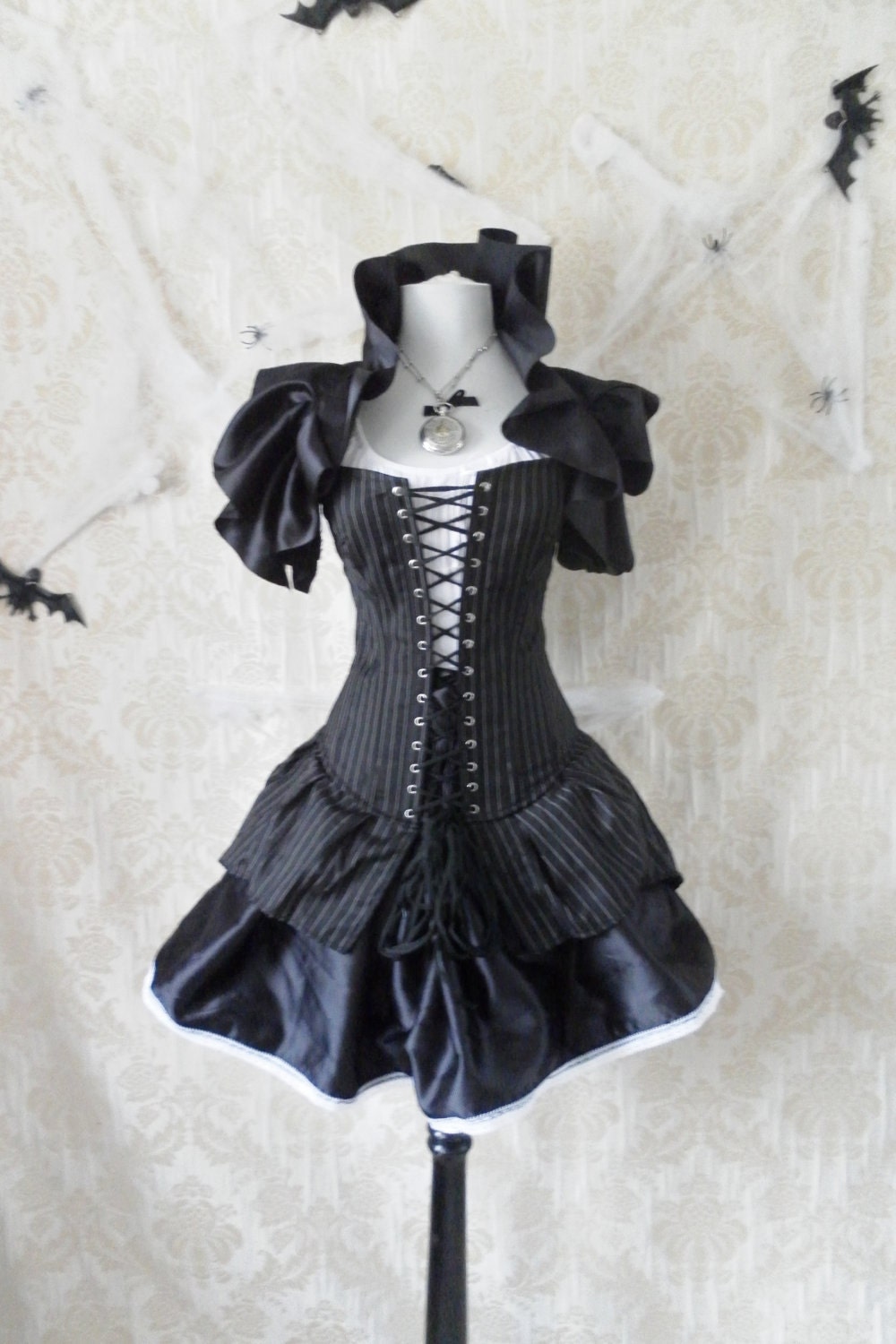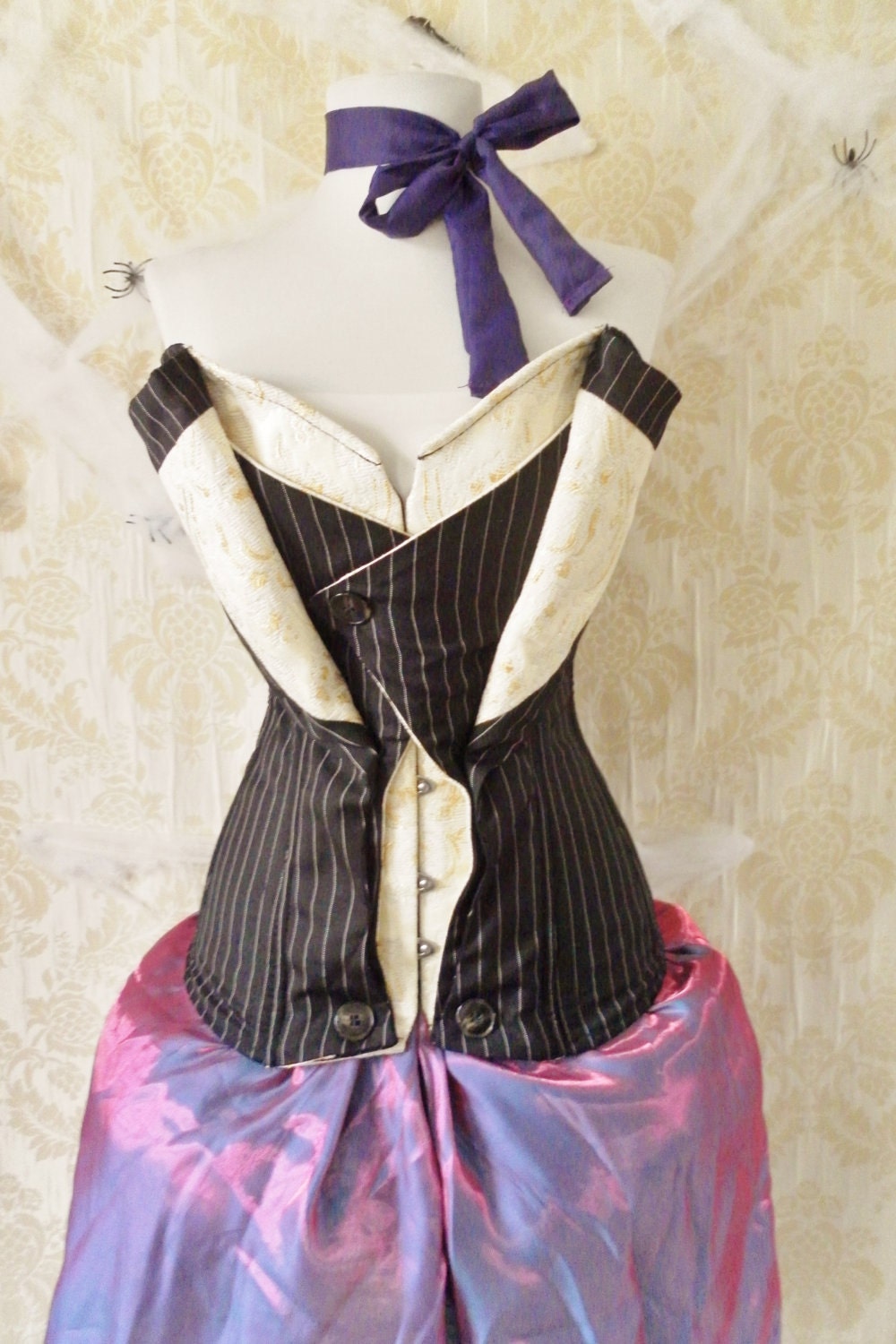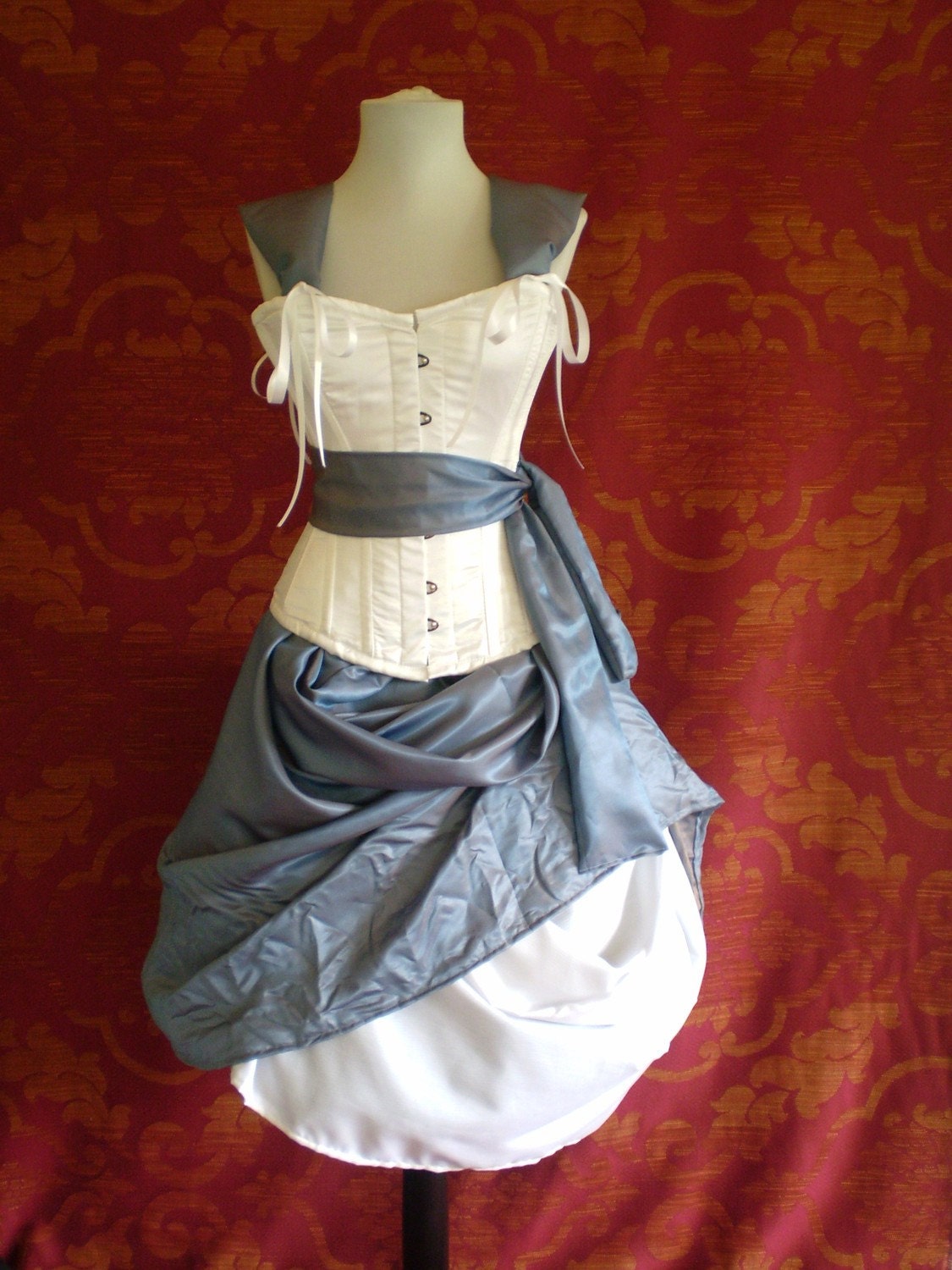 My baby is in good hands, but man, silk is expensive...
____________________________________________________________________