Flowers. So pretty. So expensive and so mean.
Since my wedding will be slightly more industrial than the average wedding, I have shunned the traditional flower route in favor of the crafty and economic paper flower. My maid of honor and I did painstaking research as to the best looking and best crafted flower with the minimal amount of effort. It turns out avoiding the glue gun was not a possibility.
Here is the flower we decided upon, though made from book pages (Sherlock Holmes, Dinotopia, Time Machine...) and a few with a smattering of color:
It is a beautiful flower. Here is the tutorial:
You can find the template for the paper roses (and some other great crafts!)
here
.
Some other options for paper flowers that we ruled out, but are still beautiful options: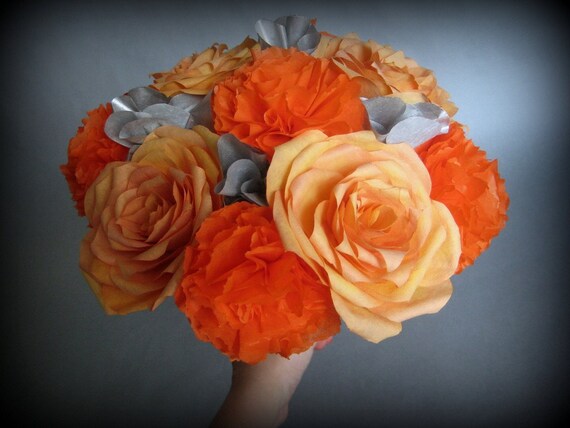 This is a beautiful bouquet, but the creator did not offer any tutorial or instruction--so I ruled it out:
These flowers were also great, and had instructions. Unfortunately any detailed directions were in Chinese. We tried making these and they were just not worth the frustration:
These were by far the prettiest paper flowers we found, and where I totally stole the idea for the book pages. Unfortunately these are INCREDIBLY labor-intensive and time consuming. On the plus side, though, there is a detailed tutorial from
100layercake
.